Akshardham Temple
Feb 21, 15
Akshardham Temple:
The Akshardham temple is a wonderful model of historic constructions. This temple is in Gandhinagar, Gujarat, India. Akshardham is one of the most prominent temple not only in Gujarat but also in the whole country. This Akshardham is a great place where number of things comes under single ceiling like art, education, architecture, exhibitions and research. No doubt it is a fantastic architectural antique piece.
This amazing monument was built in the dedication of Lord "Swaminarayan" in the year 1992. The recognition goes to the Bochasanwasi  Akshar- Purushottam  Swaminarayan  Sanstha (BAPS) for constructing  fabulous Akshardham temple at Gandhinagar.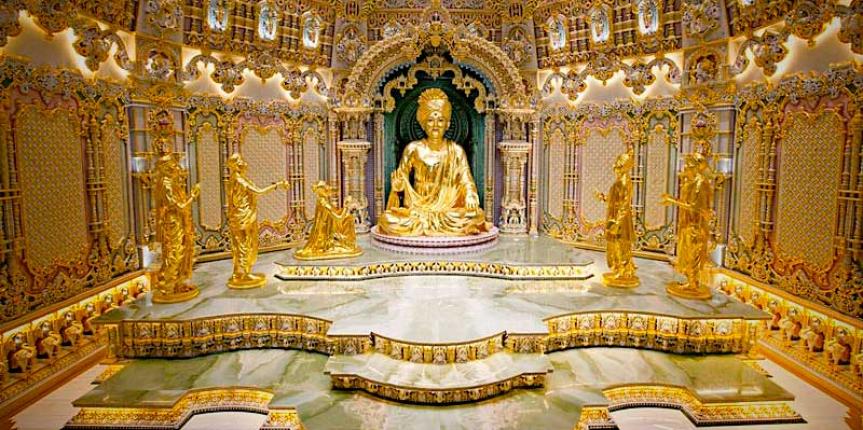 The main attraction to this Akshardham temple is it has a chief deity which is 7 feet long "Lord Swaminarayana". This stunning statute makes everyone to feel mesmerized. Regarding construction of this beautiful monument, it was made by using tones of pink stones which makes it look most magnificent edifices of modern India. It mensurates  240 feet in length, 131 feet in width and 108 feet in height. The green garden makes this imperial structure more beautiful.





This is a side view of Akshardham. You can see finely carved  parade of elephants in a row. And above to this carving there is a shikara which is shaped very well, beneath to that there are some open windows. For sure we can say this is an iconic architecture.
Beautifully shaped peacock which    is showing its royal look and it seems to  be like it is giving a warm welcome to the  visitors.